I expanded our section on
climate trends
. The graph below compares the fourier transform of the CRU global surface temperature
history
to the fourier transform of
pink noise
.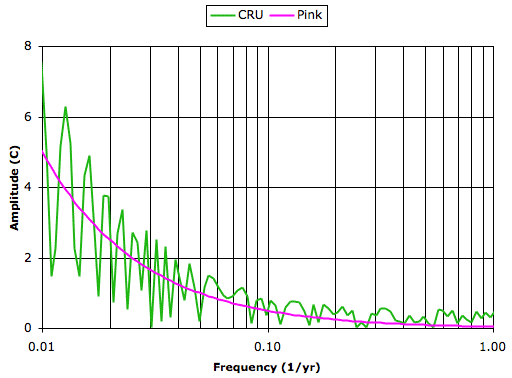 The global surface transform jumps up and down because we have only a few hundred points from which to obtain the transform. Nevertheless, the trend in the transform is clear. The transform follows the pink noise transform up to 0.5 cycles/yr, and flattens out like
white noise
.
Our recent climate history looks like pink noise added to some white noise. It looks like its a sequence of random fluctuations. I challenge anyone to prove to us that our recent climate history is
not
random. Until we have such proof, it is our duty to assume that the climate is random.